In automobiles, GPS, keyless entry, and other devices are already connected externally via wireless communications, and the communications used for these devices are expanding to include V2X (Vehicle to Everything: vehicle-to-vehicle, infrastructure, etc.), cellular telecommunications, WiFi/Bluetooth, and various other types of wireless communications. In particular, in automated driving systems, it is expected that information obtained through wireless communication will also be used for driving control, so it is important that the information is accurate.
In addition, as automobiles become more connected to the outside world such as with the Internet, the IT industry, for example, will be required to ensure security, which is an issue for computers, etc., in the same way that it is for automobiles. In fact, automobile security is now the focus of attention, as cases of automobile hacking were reported at BlackHat, an international security-related conference, and some of them led to recalls.
JARI's research on automobile security is mainly focused on the development of evaluation methods and evaluation criteria, and while the IT industry is also known for its multi-layered security measures, it is common with automobiles to also consider measures divided into layers.At JARI, research is mainly focused on security technology at the second level and below, i.e., inside the vehicle.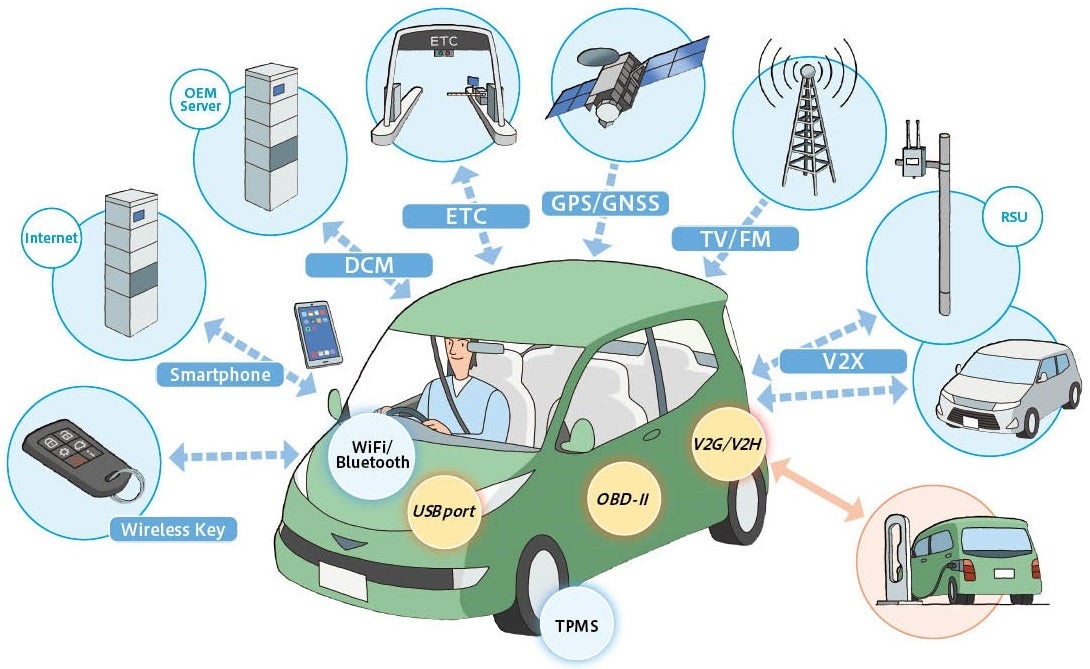 External wireless communications in automobiles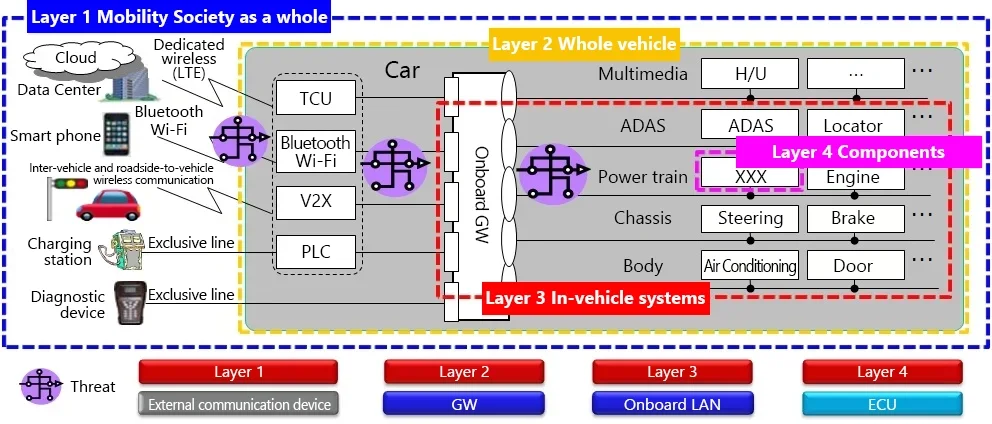 Layered approach to security measures